New "collage" of pictures from daily lolita. This time there was a lot of princes and aristocrats. It amazed me! Lots of steampunks too! Yet I choosed only lolitas to show you. I just have to say that this monthly update of daily lolita favourites is very inpiring!
Let's have a look.
Simple the best... this should be one of my motto :D
So retro! I have no idea if I have to consider it still as lolita fashion... It's more like from Grease. xD
that little Adams girl *_*
I love this colour combination... light blue and gold!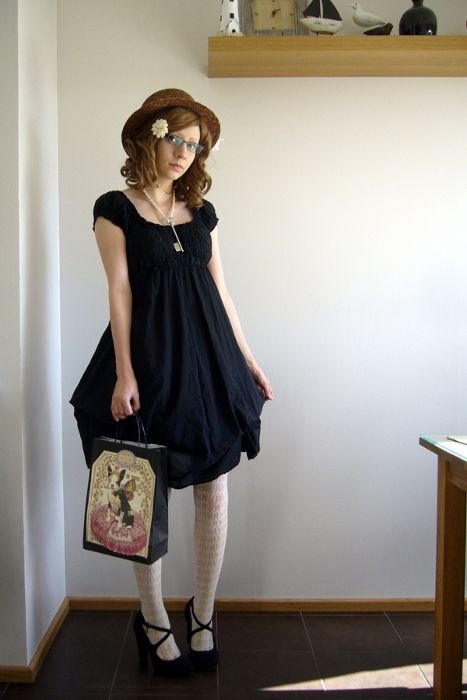 Somehow this outfit is stunnig... everything match, it's simple, yet with interesting details... I like it...